Goines Bach Poster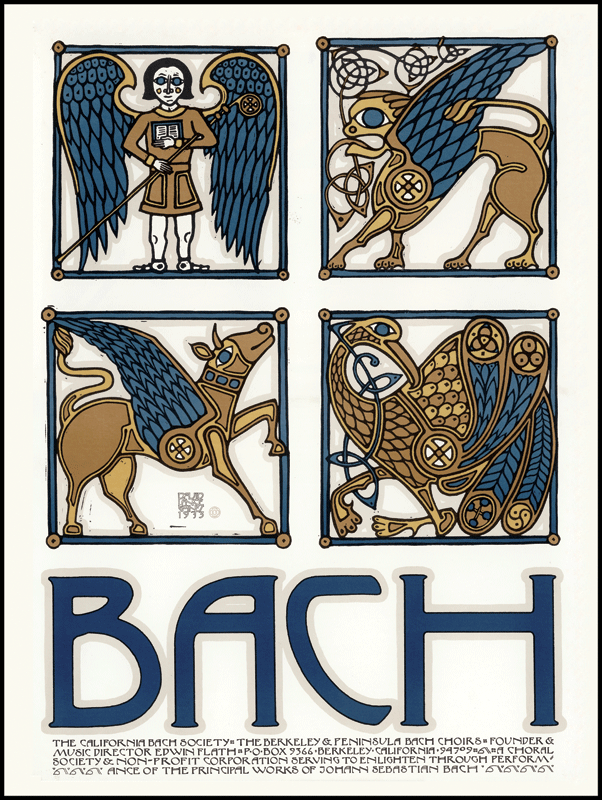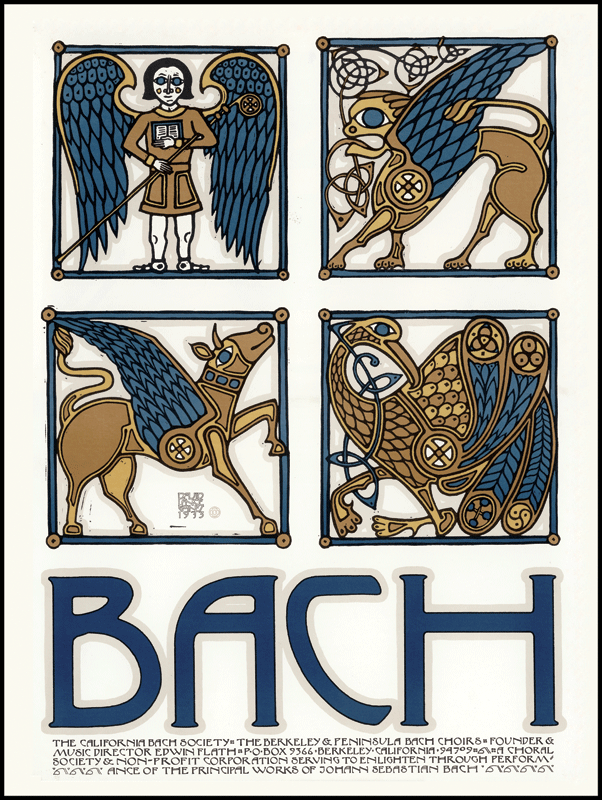 Goines Bach Poster
The first edition was designed in 1973 to advertise a music film and reincarnated in 1977 as a general advertising poster for the Bach Society. Printed on fine art paper by Saint Hieronymus Press, this work was described by Goines himself: "Irish stonework and a bit from the Book of Kells seemed just right for the Fifth Evangelist, as Bach has been called. Matthew, Mark, Luke and John and Johann."
David Lance Goines apprenticed with a Berkeley printer in 1965, and went on to illustrate the Chez Panisse cookbooks and design numerous posters for Bay Area causes since then. Goines' art work has been reproduced in professional publications, won many awards, and is included in many private and public collections, among them the Fine Arts Museums of San Francisco, Smithsonian Institution, Hiroshima Museum of Modern Art, Library of Congress, and the Museum of Modern Art (New York).
This 18" x 24" poster hangs wonderfully by itself or framed.